International Forum for Lima Model Train Enthusiasts » Lima H0 » Locomotives - Locomotori/Locomotive - Lokomotiven » 3003 - DB BR 39 2-8-2 (141 Mikado) Steam Engine
#1
3003 - DB BR 39 2-8-2 (141 Mikado) Steam Engine
von
martin67
22.08.2020 21:13
in 1970 the german Mikado BR 39 showed up as a rendering in the Lima catalogue for the first time. It took another tree years until a real model appeared. The 39 shared its frame and many basic parts with the french 141.R, so "141.R" was printed on the front buffer plate. Unfortunately, this model did not look like a real BR 39, simply due to all the compromises it was based on. Therefore the reputation amongst modellers was not good.

The earliest version had all metal (see through) drive wheels and an outside frame trailing wheel set.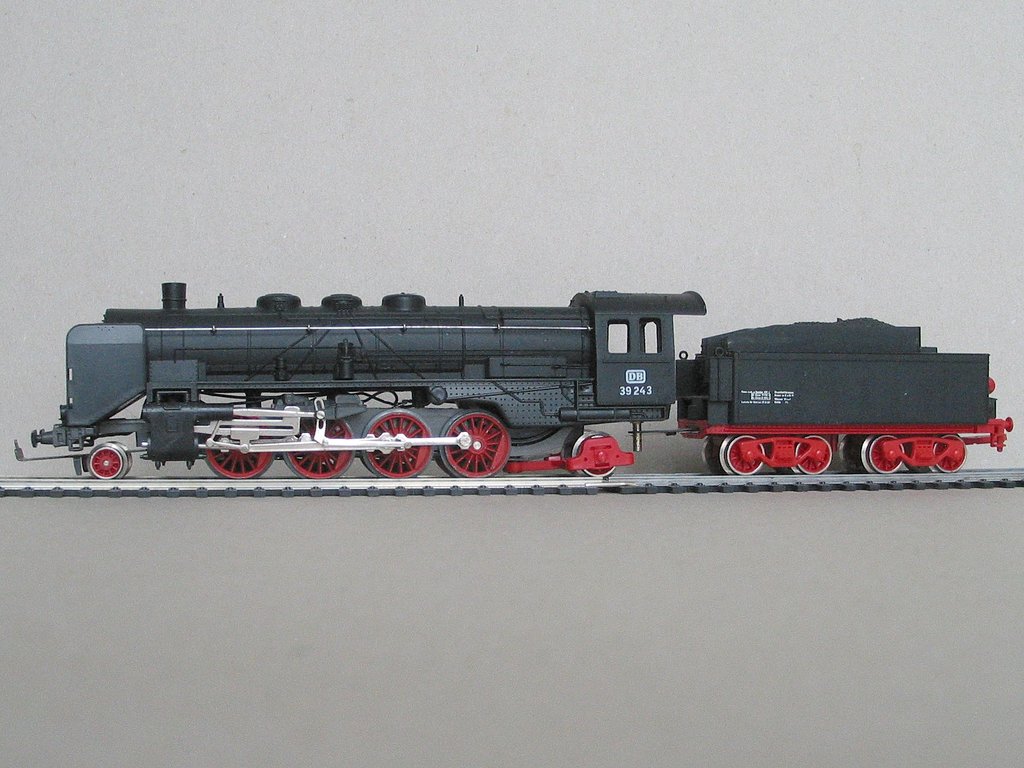 Later models had solid wheel sets made of plastic with metal rims and an inside frame trailing bogie.




The model was dropped 1986 or 87.

Martin
#2
RE: 3003 - DB BR 39 2-8-2 (141 Mikado) Steam Engine
von
B 67
30.08.2020 16:11
#3
RE: 3003 - DB BR 39 2-8-2 (141 Mikado) Steam Engine
von
martin67
31.08.2020 17:00
Well, why not. I live in a different part of the world, so Australian steam was not really "close by", although I have the Australian steamers from Lima in my collection. Never thought about running them on my layout or even build an Aussie themed layout.

A while ago I took one of my 39ers and removed the smoke deflectors in order to build something like a freelanced Middle Eastern sort of loco. Never finished this project, seems I have to find it again and continue my work. Imagine this, black wheels and frame, no deflectors and a cow catcher on the front....

Cheers,

Martin