International Forum for Lima Model Train Enthusiasts » Discussione generale - General discussions - Allgemeine Diskussionen » General Discussions - Discusione generale - Allgemeine Diskussionen » Suggestion: Let´s build a Forum Layout....
Seite 4 von 7
#46
RE: Lima Nord Module - Tracks
von
tsokasn
15.12.2018 15:03
The parallell guide in action!!!
#47
RE: Lima Nord Module - Tracks
von
Tartaruga
06.01.2019 22:27
Hello everybody,
Hallo Zusammen,

For more than a month, my modules have not had any news, but that does not mean that I did not work. Until shortly
before Christmas, I completed the trackwork in the module middle and right. Shortly before the new year I started the
make connections between the tracks. Since I do not use connectors, it takes a lot of time. But there are such works
and it is a hobby it does not matter to me. I was allowed to celebrate a small premiere, I have my first switch engine
himself assembled and after a short test and adjustment phase, he works wonderfully.
After 1.1. finally, the module on the left was added and there was a short time a layout with the buildings, who thinks
now that is little is also right. But there are still enough ideas for the design of the modules.
For the main station building, the idea is already mature, now missing two additional platforms for kit-bashing.
Also under the system it is constantly moving forward and I realize how I can benefit from my long career as an
apprentice at the HEF.

Seit bald mehr als einem Monat gab es von meinen Modulen keine Neuigkeiten, dies heisst aber nicht das ich nicht
gearbeitet habe. Noch bis kurz vor Weihnachten habe ich die Geleisarbeiten beim Modul Mitte und Rechts abgeschlossen.
Kurz vor dem neuen Jahr habe ich dann begonnen die Verbindungen zwischen den Geleisen herzustellen. Da ich keine
Verbinder einsetze ist das ganze Zeitaufwändig. Da es aber gerne solche Arbeiten ausführe und es ein Hobby ist spielt es
für mich keine Rolle. Dabei durfte ich noch eine kleine Premiere feiern, ich habe meinen ersten Weichenmotor selbst
montiert und nach einer kurzen Test und Anpassungsphase arbeitet er Wunderbar.
Nach dem 1.1. kam dann endlich noch das Modul links dazu und es gab mal kurz eine Auslegeordnung mit den Gebäuden,
wer jetzt denkt das ist wenig hat auch recht. Aber da gibt es noch genug Ideen für die Ausgestaltung der Module.
Für das Bahnhofs Hauptgebäude ist die Idee schon ausgereift, jetzt fehlen noch zwei zusätzliche Bahnsteige für das Kit-Bashing.
Auch unter der Anlage geht es laufend vorwärts und ich merke wie ich profitieren kann von meiner langen Karriere als Lehrling
beim HEF.


Module transitions, rails are not soldered but nailed.
Modulübergänge, Schienen sind nicht gelötet sondern genagelt.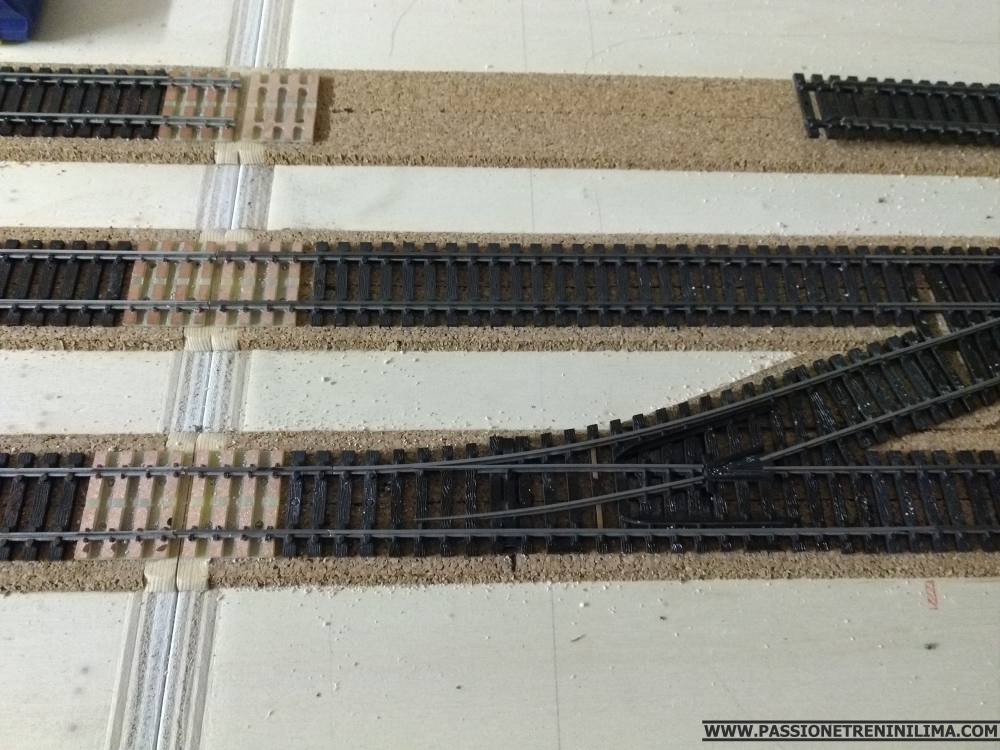 The tracks are soldered on the inside, feeder is disguised as a track screw.
Die Geleise sind auf der Innenseite verlötet, Zuführung wird als Geleisschraube getarnt.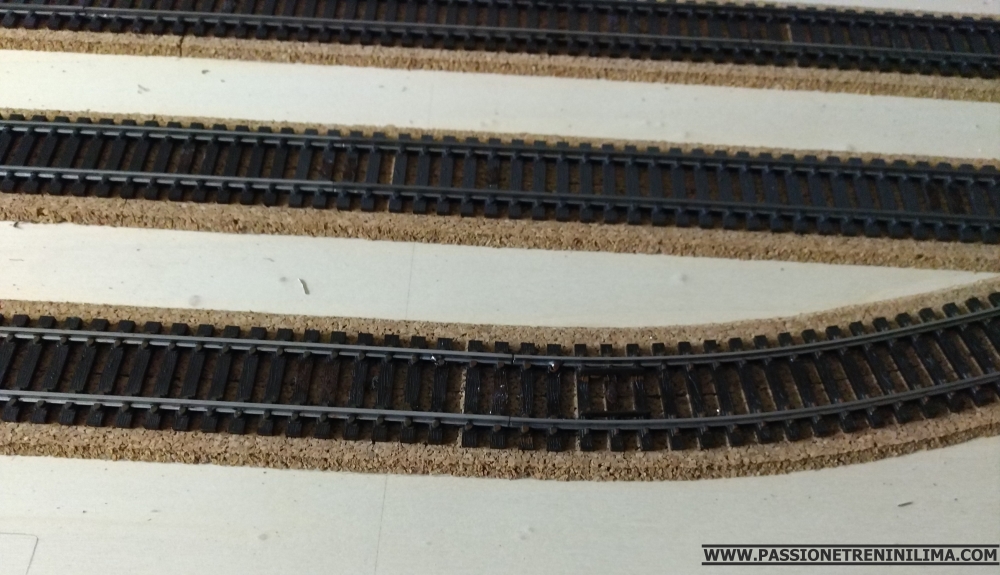 All three modules for the first time Compiled with building layout.
Alle drei Module zum ersten mal Zusammengestellt mit Gebäudeanordnung.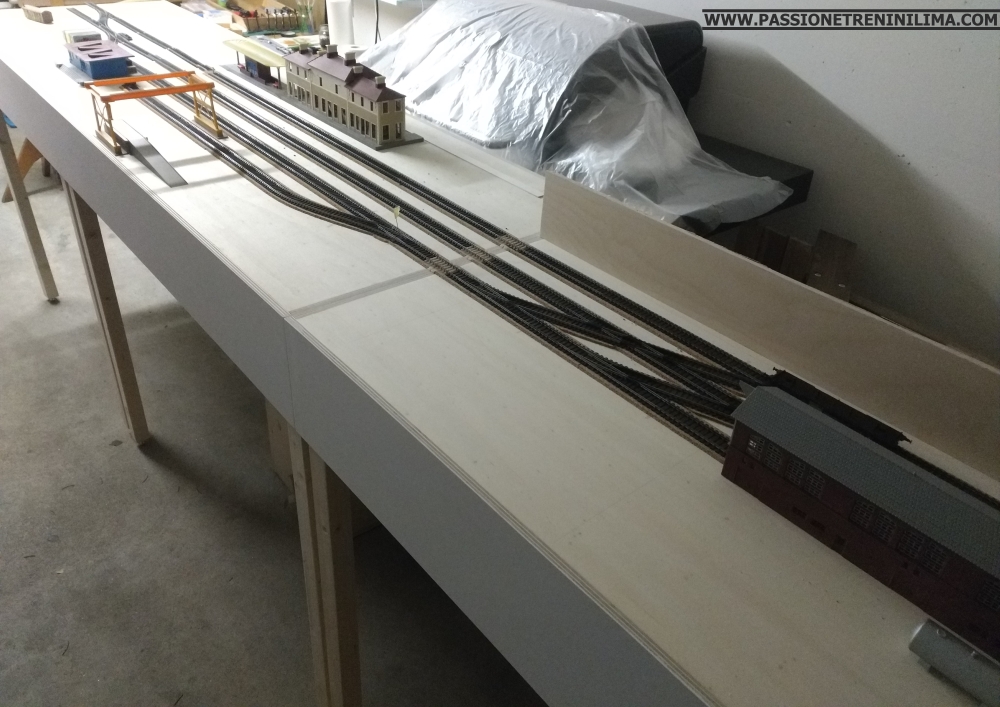 Switch motor W04.
Weichenmotor W04.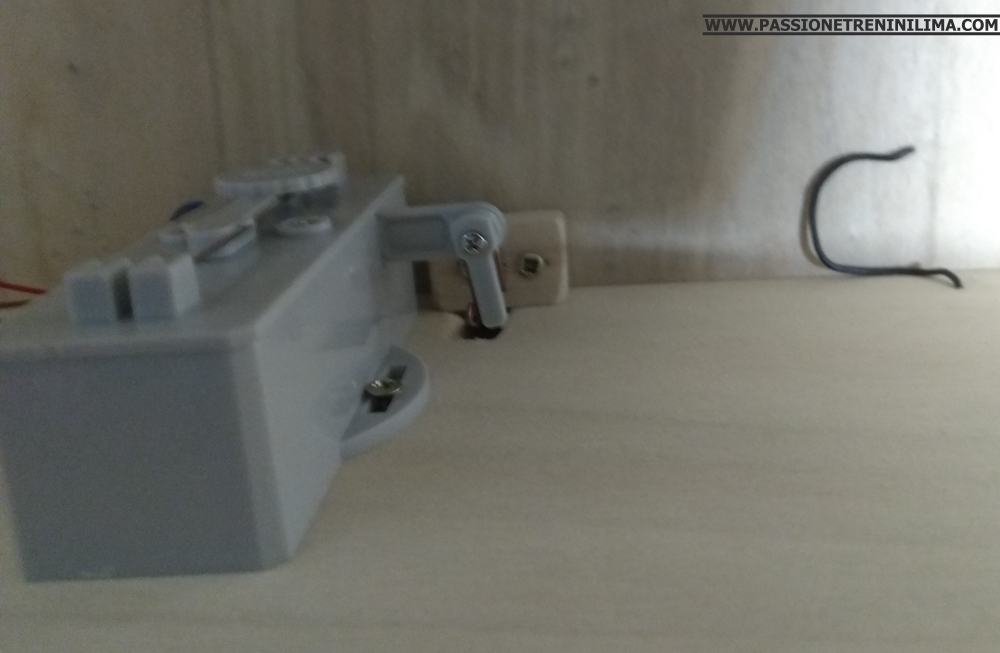 Station building with attached platform roof.
Bahnhofsgebäude mit angesetztem Bahnsteigdach.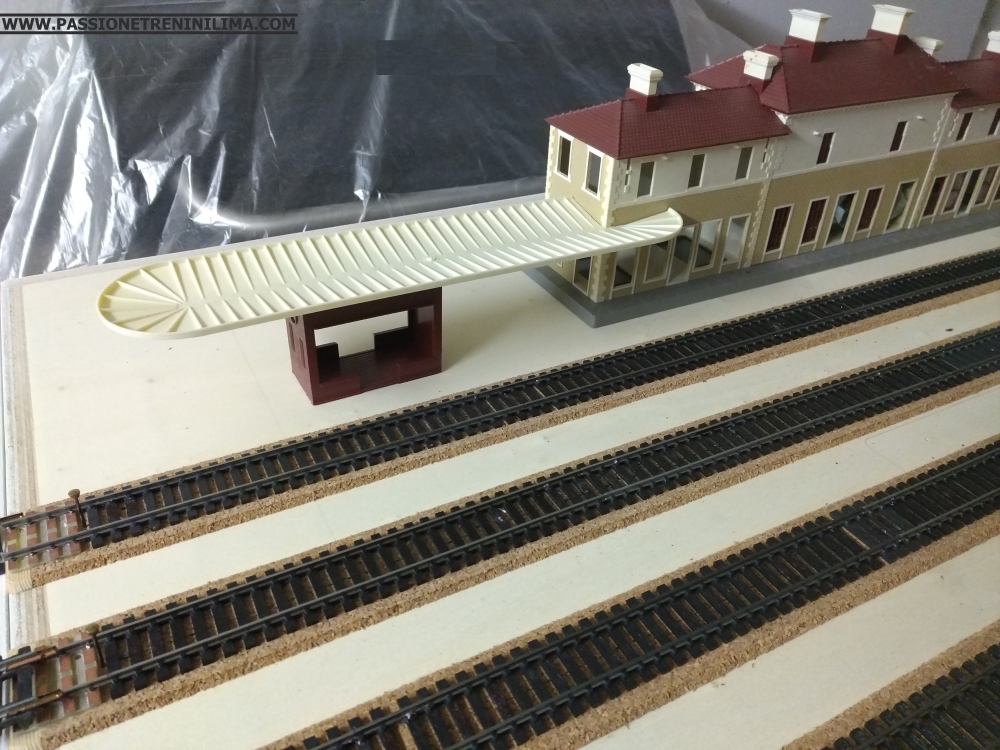 Cable duct under the modules.
Kabelführungen unter den Modulen.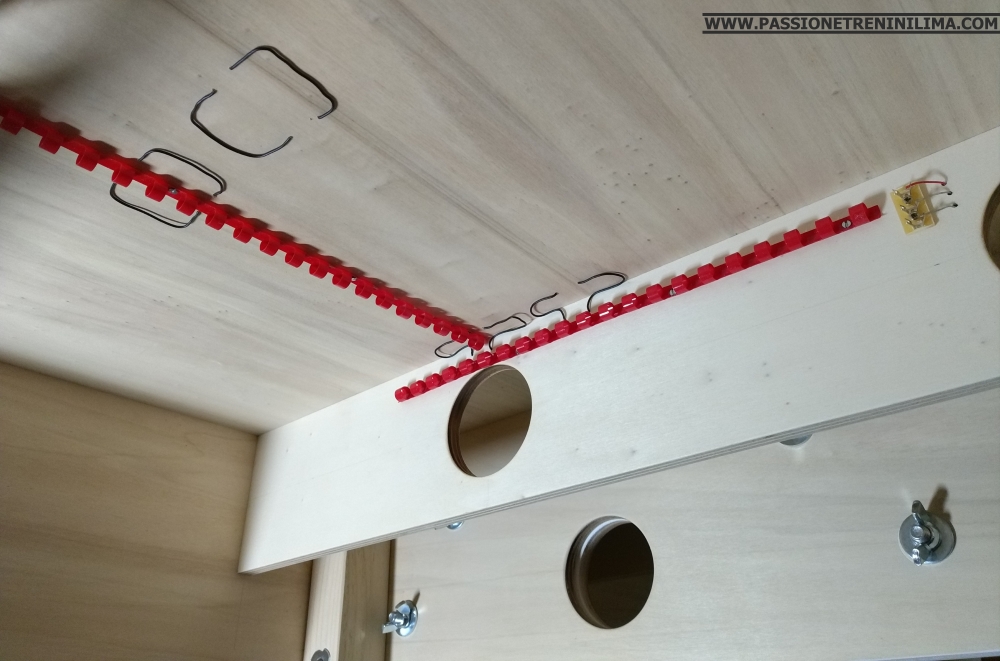 Layed track bedding on the module on the left.
Verlegte Geleisbettung auf dem Modul links.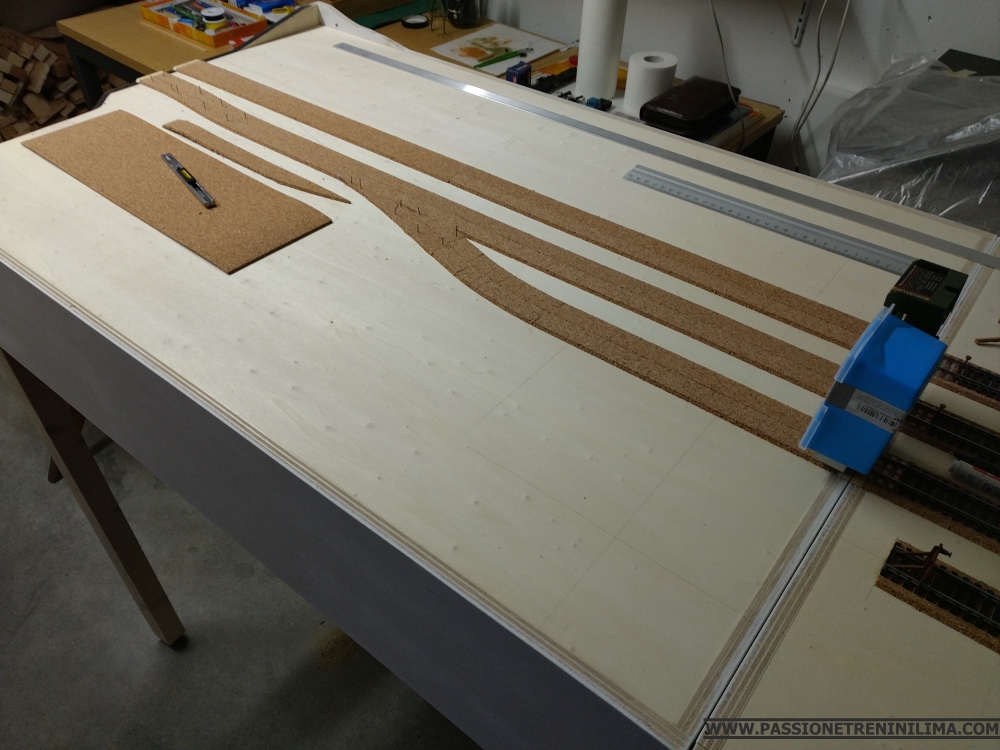 Christoph
#48
RE: Lima Nord Module - Tracks
von
tsokasn
07.01.2019 07:58
#49
RE: Lima Nord Module - Tracks
von
Musseler
09.01.2019 19:42
G´evening all,

ballast became applied and glued.



Cabling is (EDIT: NOT ready, yet) and has to be overhauled.



Weathering rails and sleepers now is possible with this brandnew airbrush, that came along...
#50
RE: Lima Nord Module - Tracks
von
tsokasn
09.01.2019 21:08
Nice ballasting Mus!!!
A bit of topic but,could you spare with us a few infos about the aerograph (price,impressions,colour code for weathering etc)
#51
RE: Lima Nord Module - Tracks
von
Musseler
09.01.2019 22:56
https://ebay.us/tqzW0P

It will be tested at the weekend. I have to become familiar with this thing.
#52
RE: Lima Nord Module - Tracks
von
Musseler
06.02.2019 17:03
Ein wenig Fortschritt beim Modulbau:
A little progress in building my modules:

Drilling holes...



Making legs...



Make modules stand alone



Building tracks with "Weinert Mein Gleis" - System..



Compare them with Lima NEM120 tracks...



And having fun, that the Moselle region had 25 cm snow height, but only for two days.

#53
RE: Lima Nord Module - Tracks
von
Tartaruga
24.04.2019 01:25
Hallo Zusammen

Nach langem mal wieder ein Bericht zum Modulbauprojekt Lima. In den letzten Monaten habe ich weitere Fortschritte gemacht bei der Verkabelung und konnte auch fast erflogreich die Module 1 und 2 testen über den Steuerpult den ich in der Zwischenzeit auch noch gebaut habe. Bei den Modulen war alles in Ordnung. Dafür habe ich aber beim Steuerpult ein Schalter kaputt gemacht beim Löten. Ist jetzt ein besserer Wiederstand. Wie ich bemerkt habe werde ich als Anfänger doch immer besser beim Kabel verlöten. Ein guter Lötkolben, guter Lötzinn und passendes Werkzeug ist dazu auch sehr hilfreich.
Zischendurch habe ich mich versucht beim 3D Pläne zu erstellen für einen 3D-Print von Sockeln für die Lima Oberleitungsmasten. Da durch die Bettung die Oberleitungsmasten zu tief sind, musste ich mir was einfallen lassen. Zuerst wollte ich es mit einem Messingrohr lösen, der Mast wird reingepresst und verleimt. Diese Lösung war dann doch zu Aufwändig und nicht Robust genug. Das ganze Thema hat mich weiter beschäftigt bis ich auf die Idee kam einen Sockel mit Zapfen zu Konstruieren wo der Mast aufgesteckt werden kann. Nach dem ersten Test bin ich sehr zufrieden mit der Lösung. Der Mast muss nicht stark bearbeitet werden, wird mit dem Sockel verleimt und kann durch den Zapfen einfach befestigt werden auf dem Modul.

Fortschritte in Bildern: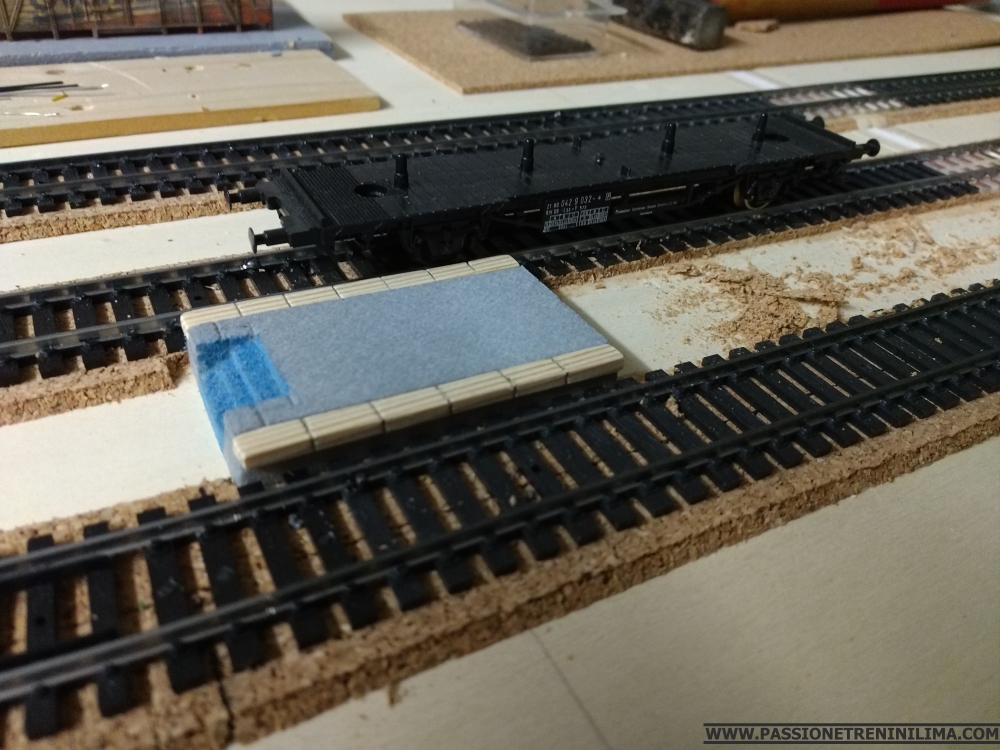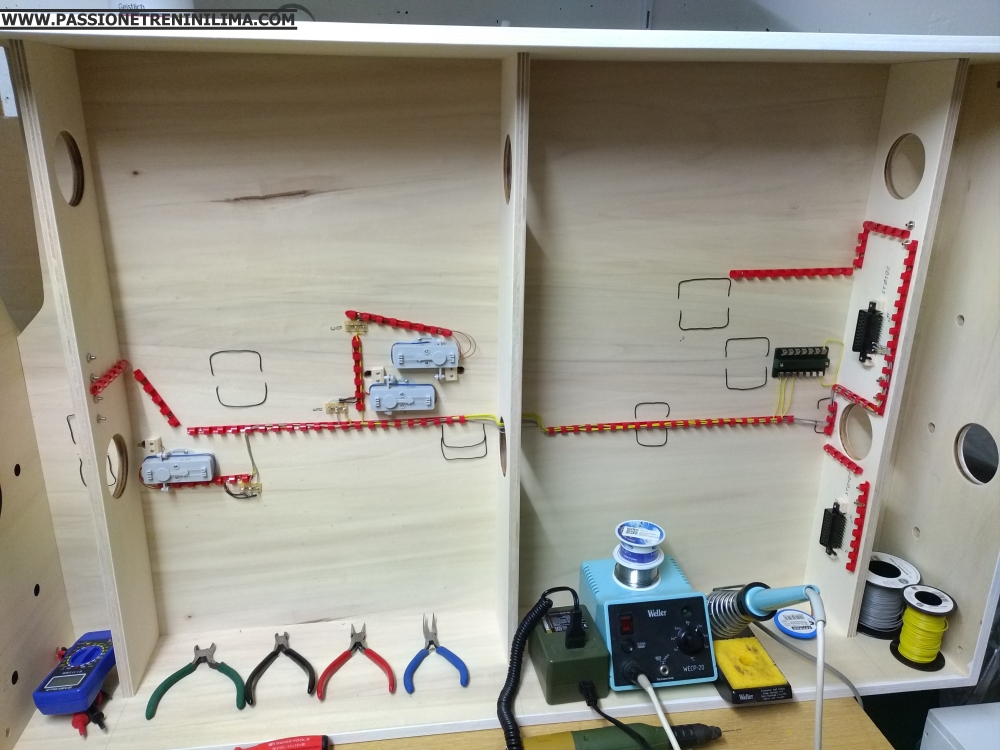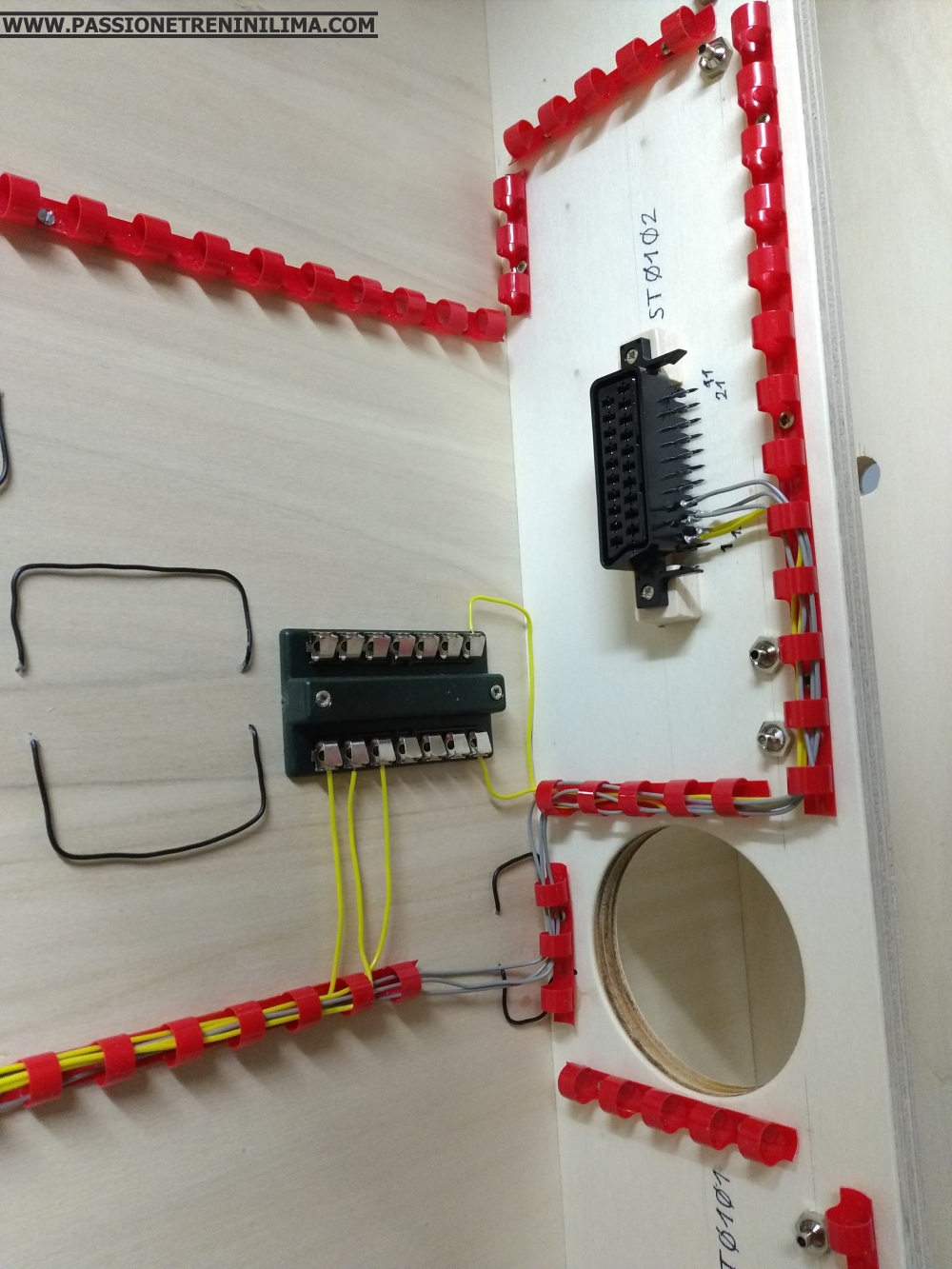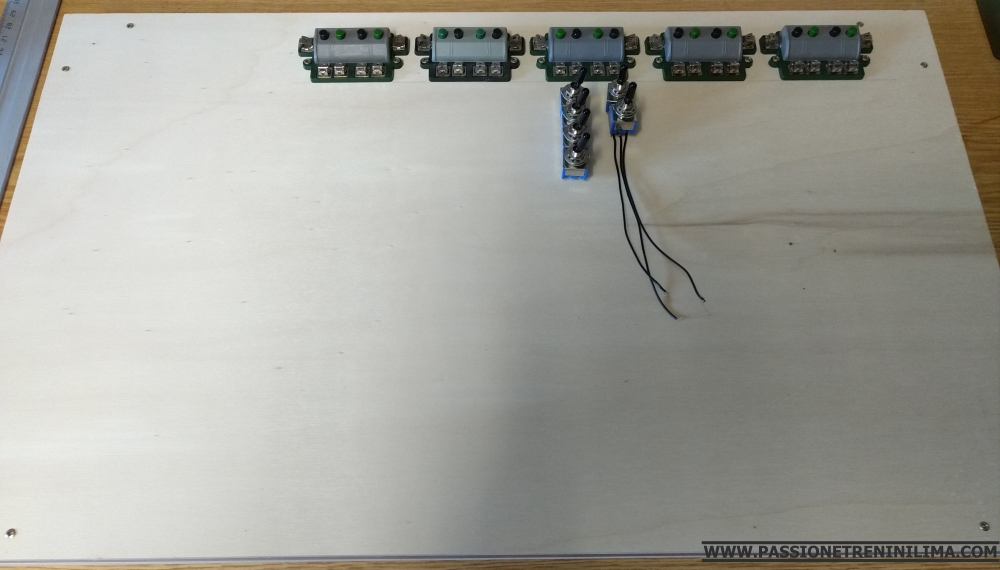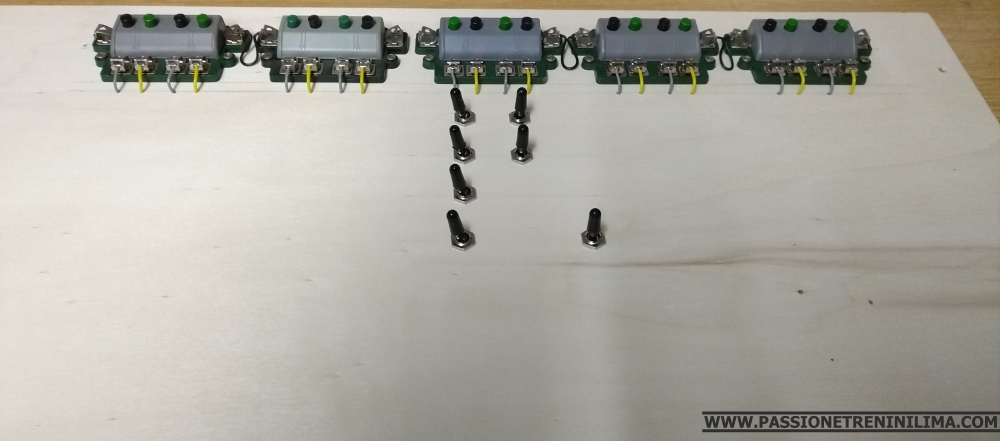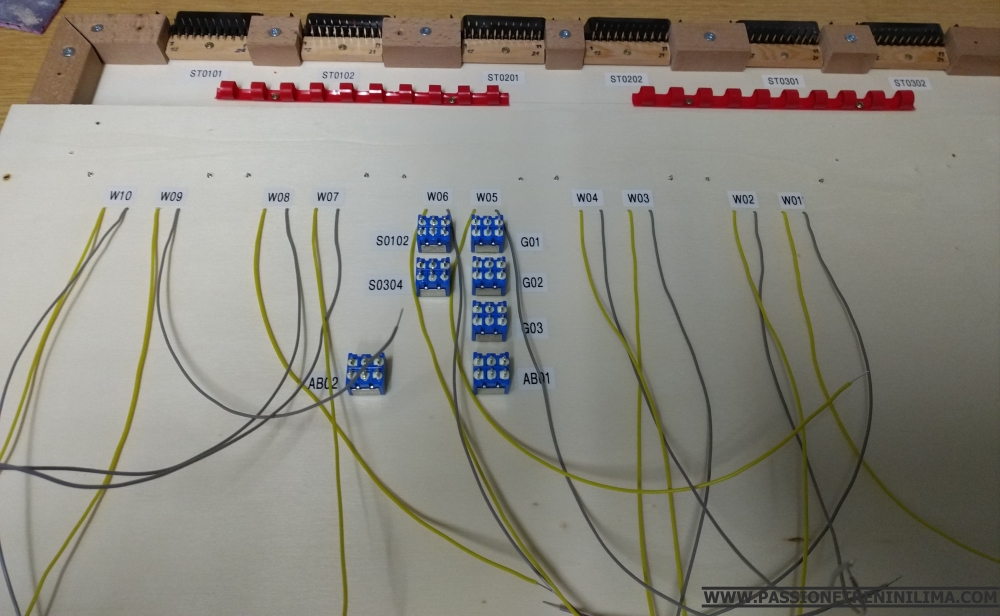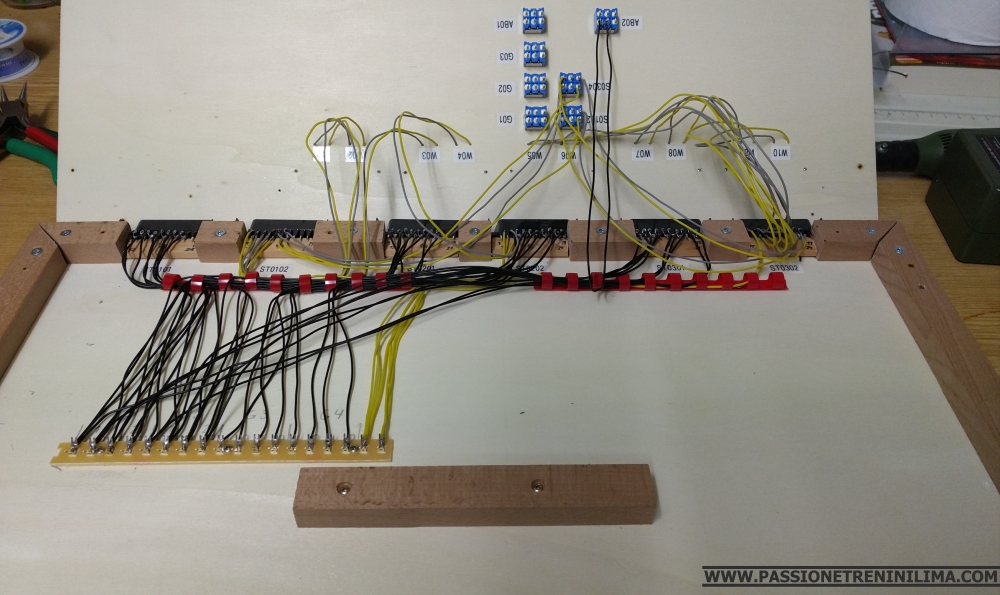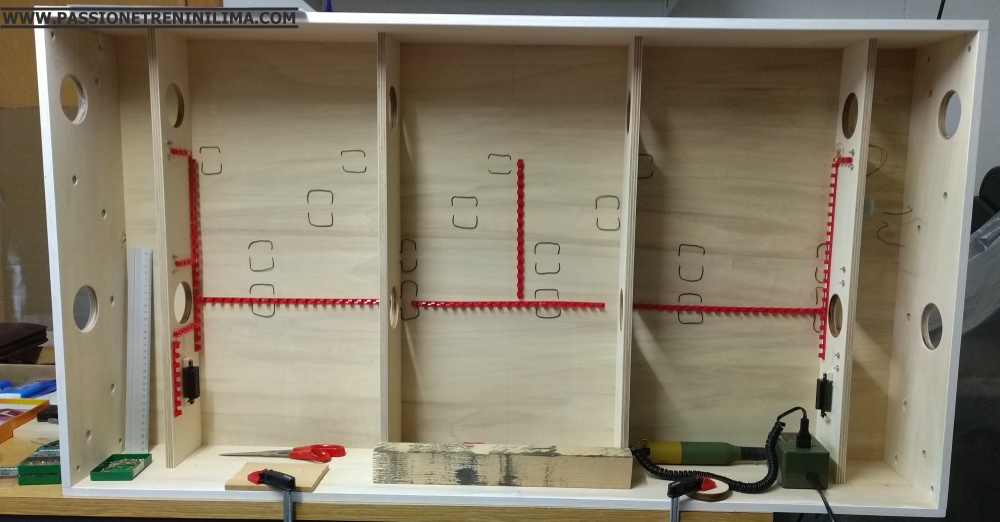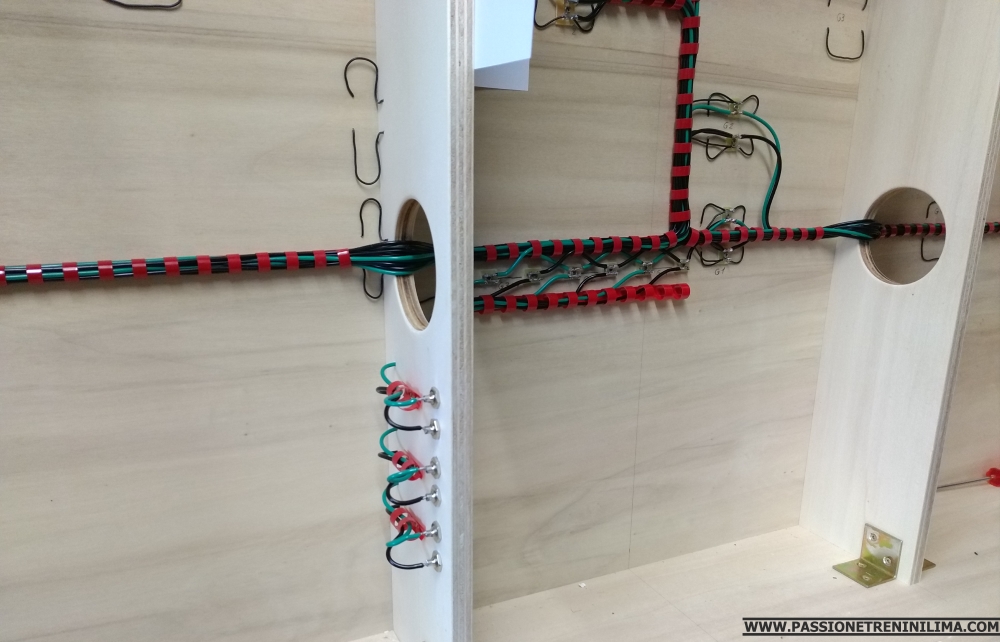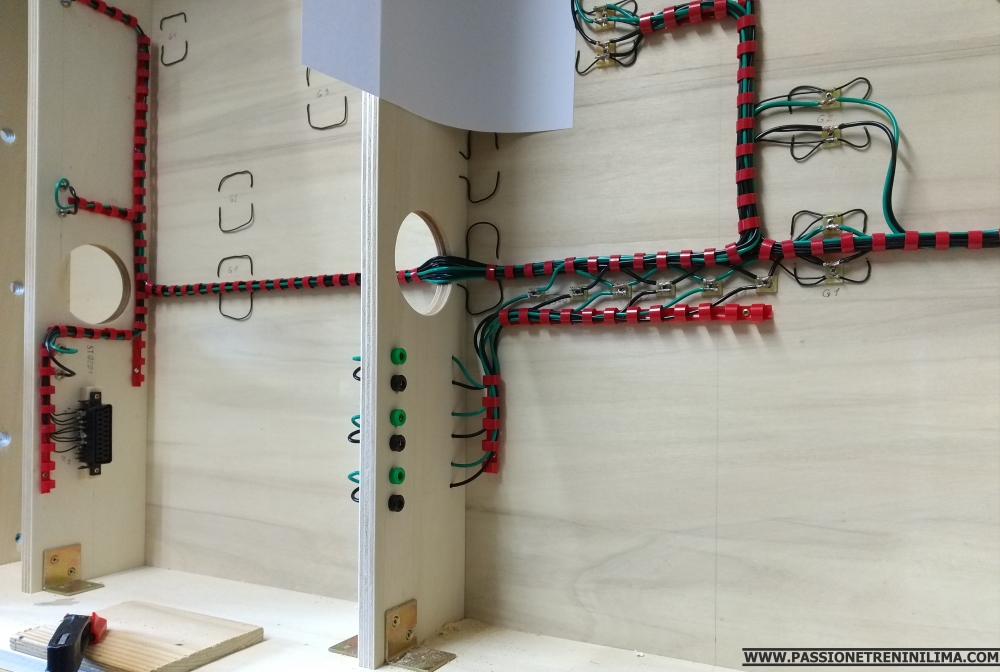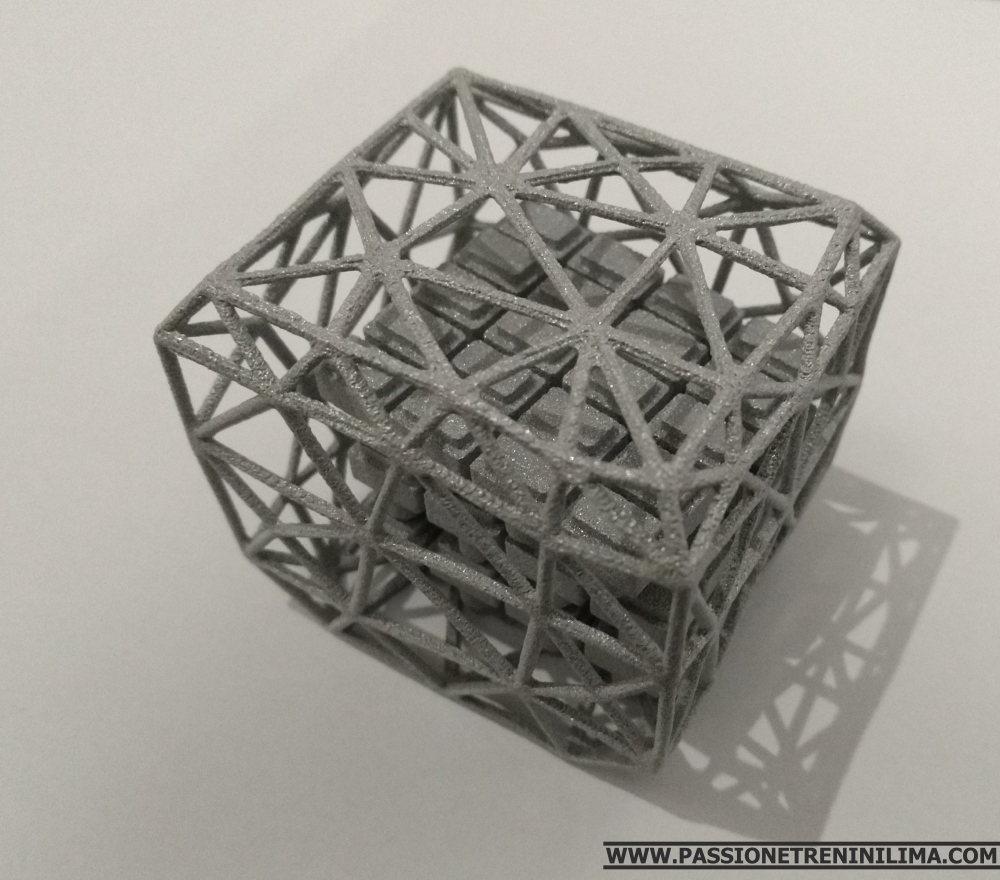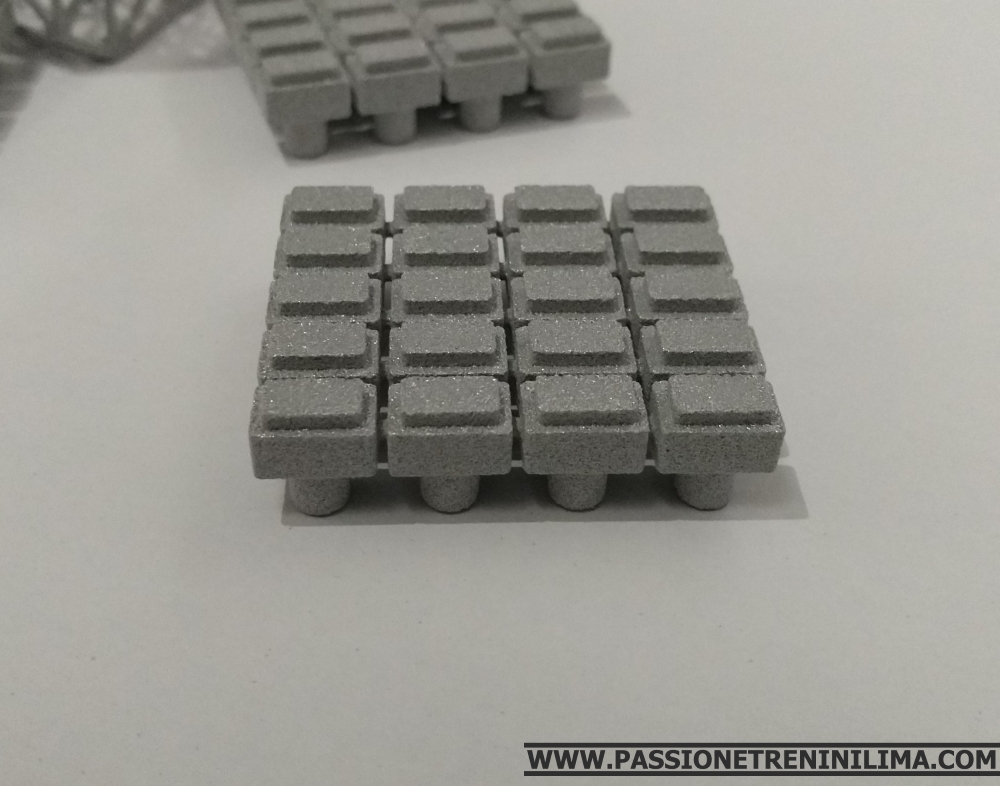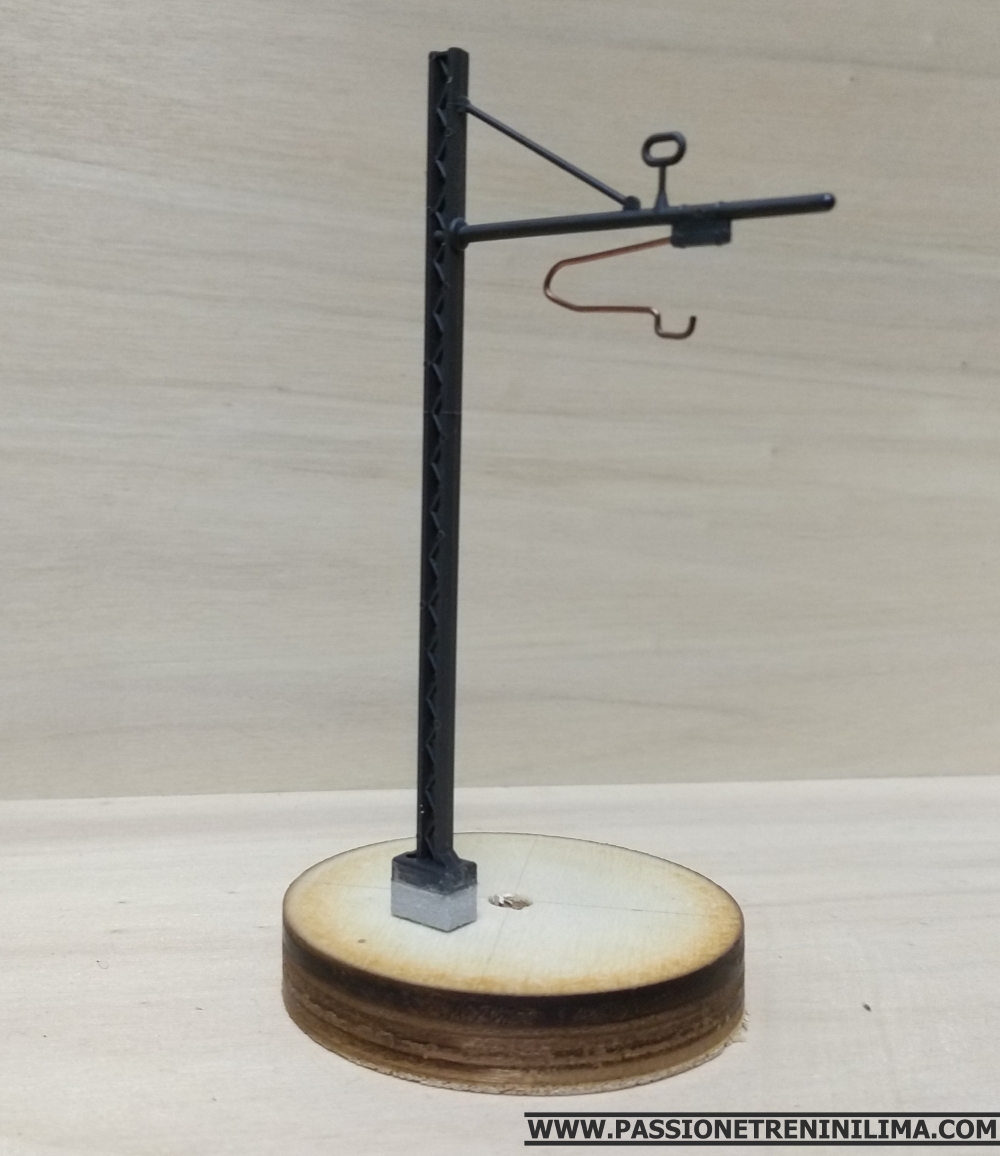 Christoph
#54
RE: Lima Nord Module - Tracks
von
tsokasn
24.04.2019 06:59
#55
RE: Lima Nord Module - Tracks
von
martin67
24.04.2019 09:47
Hi,

are you sure your modules are compatible? Eris uses NEM-tracks with added centre pick up (switchable to AC Operation), Christoph relies on older Lima 2.7mm track. Will there be catenary poles on Eric's modules as well?

seid Ihr sicher, daß die modeule untereinander kompatibel sind? Eric verwendet NEM-Gleis mit zugerüsteten Pukos (vermutlich um auch AC zu fahren), Christoph nimmt älteres, traditionelles 2,7mm Limagleis. Kommen da noch Oberleitungsmasten auf Erics Module?

Cheerio,

Martin
#56
RE: Lima Nord Module - Tracks
von
Tartaruga
25.04.2019 08:18
Hallo Martin,

Yes, they are compatible with each other. All wiring is coordinated. Track heights can be compensated. Eric will install the catenary pylons in the same system with a pedestal matched to his track surface.

Ja die sind untereinander kompatibel. Die gesamte Verkabelung ist aufeinander abgestimmt. Gleishöhen können ausgeglichen werden. Eric wird die Oberleitungsmasten nach dem gleichen System installieren mit einem Sockel der auf seine Gleisoberkante abgestimmt ist. ;-)

@tsokasn Thanks


gruess Christoph
#57
RE: Lima Nord Module - Tracks
von
Tartaruga
03.06.2019 14:23
Hello everybody,
Hallo zusammen,

Even though I do not write much and only have time to build late at night, my project is progressing. The catenary masts are already prepared and still need to be painted. Building placements are determined. Building remodeling works and tinkering of trees has begun.

Auch wenn ich wenig schreibe und nur spät abends Zeit zum bauen habe an meinem Projekt geht es doch vorwärts. Die Oberleitungsmasten sind schon vorbereitet und müssen noch lackiert werden. Gebäudeplatzierungen sind bestimmt. Gebäudeumbauarbeiten geplant und das Basteln von Bäumen hat begonnen.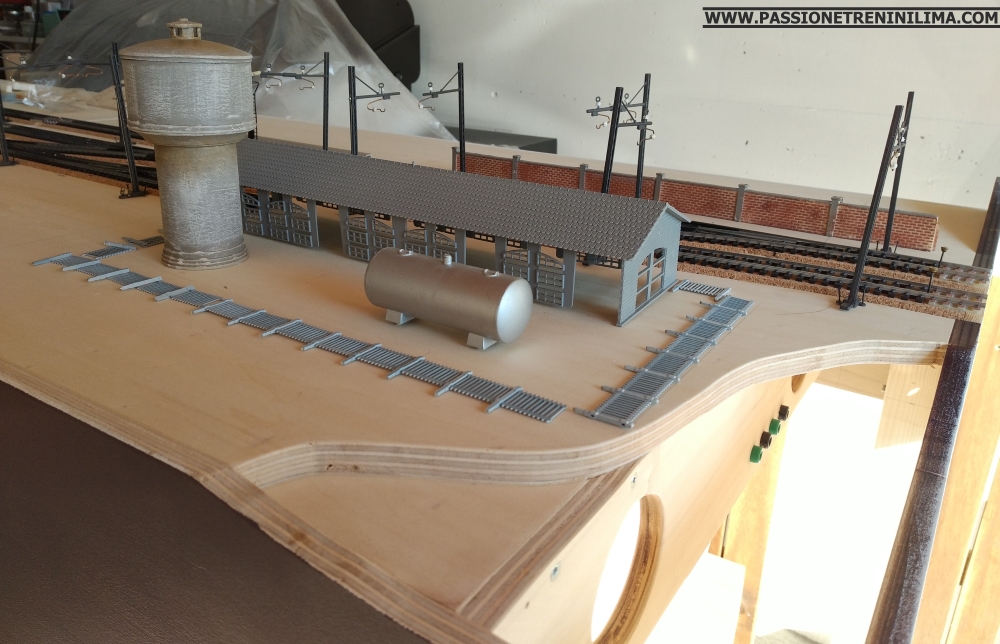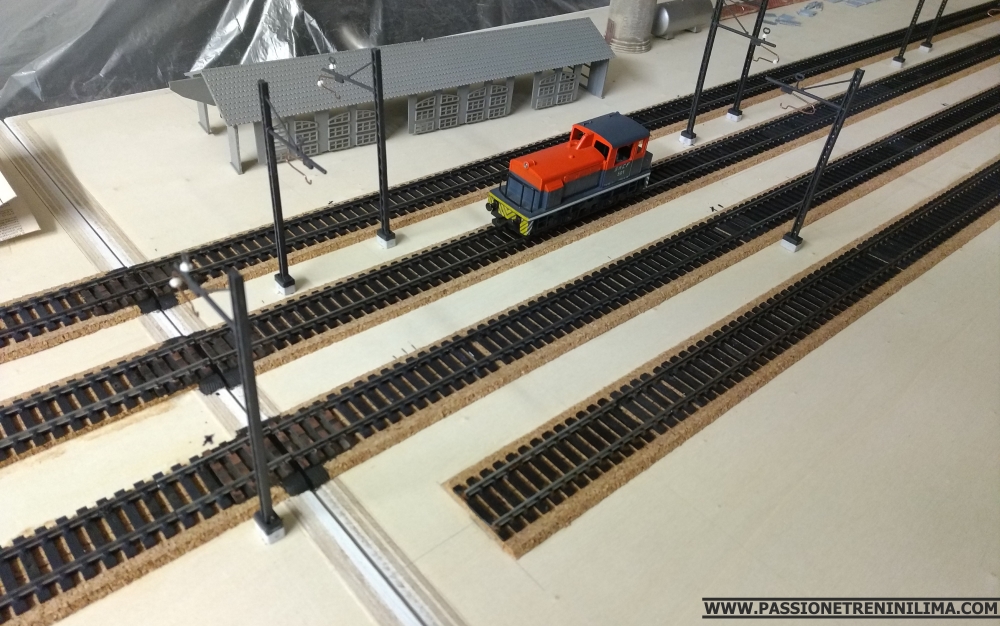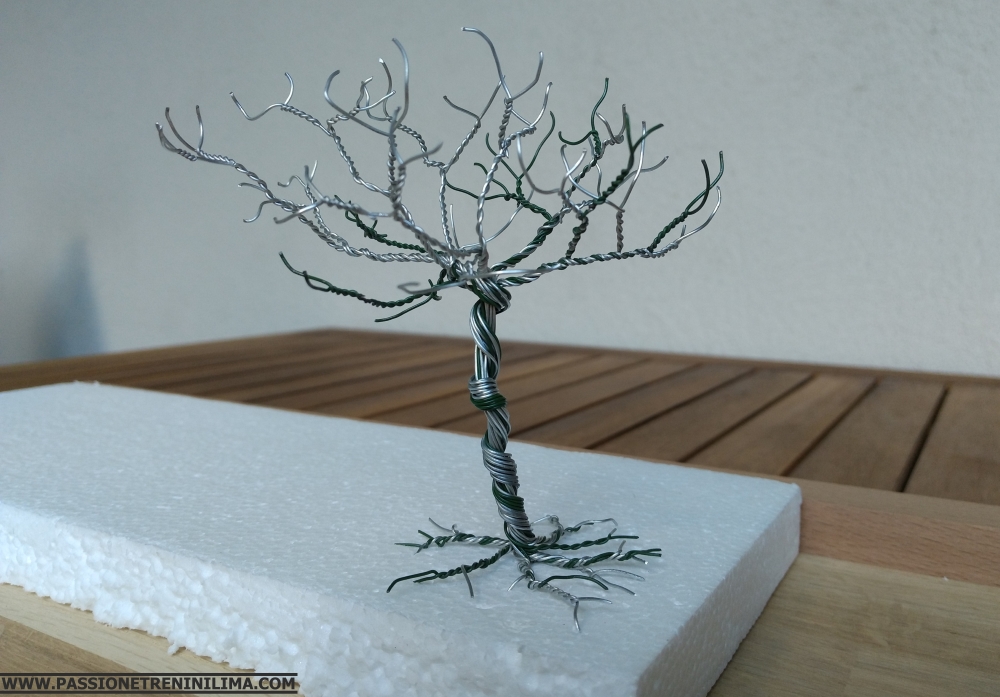 regards,
Christoph
#58
RE: Lima Nord Module - Tracks
von
tsokasn
03.06.2019 16:13
As always,fantastic job!!!
#59
RE: Lima Nord Module - Tracks
von
Tartaruga
08.08.2019 13:09
Hello everybody

In the work for the Lima modules, I am fully engaged in modeling. The main part
focuses on buildings and landscape details.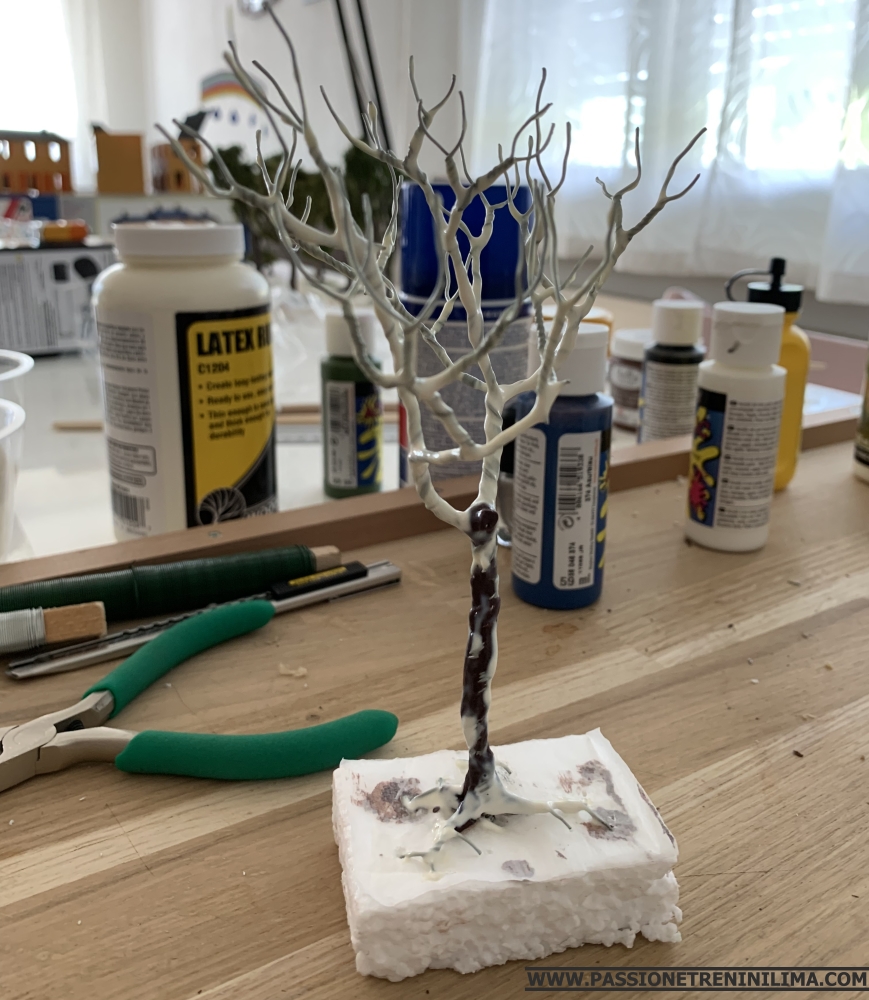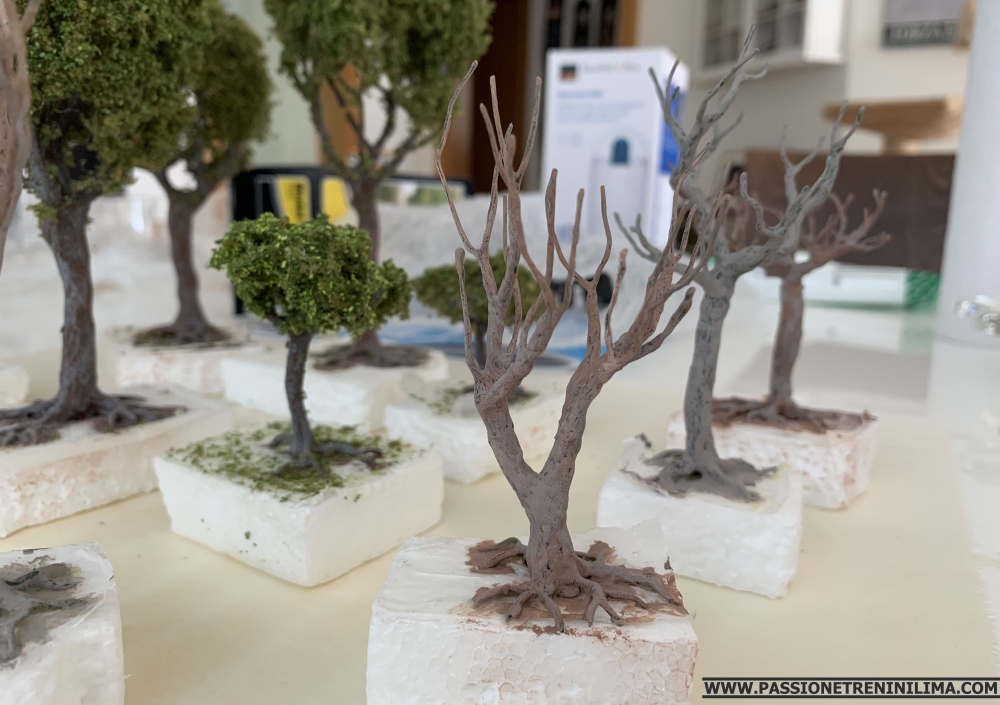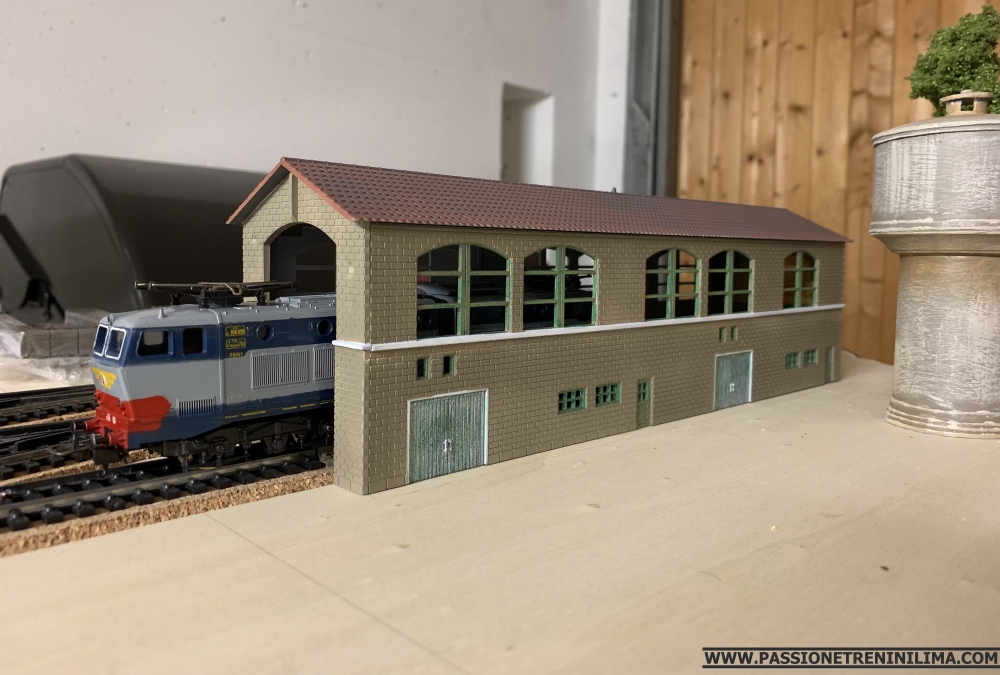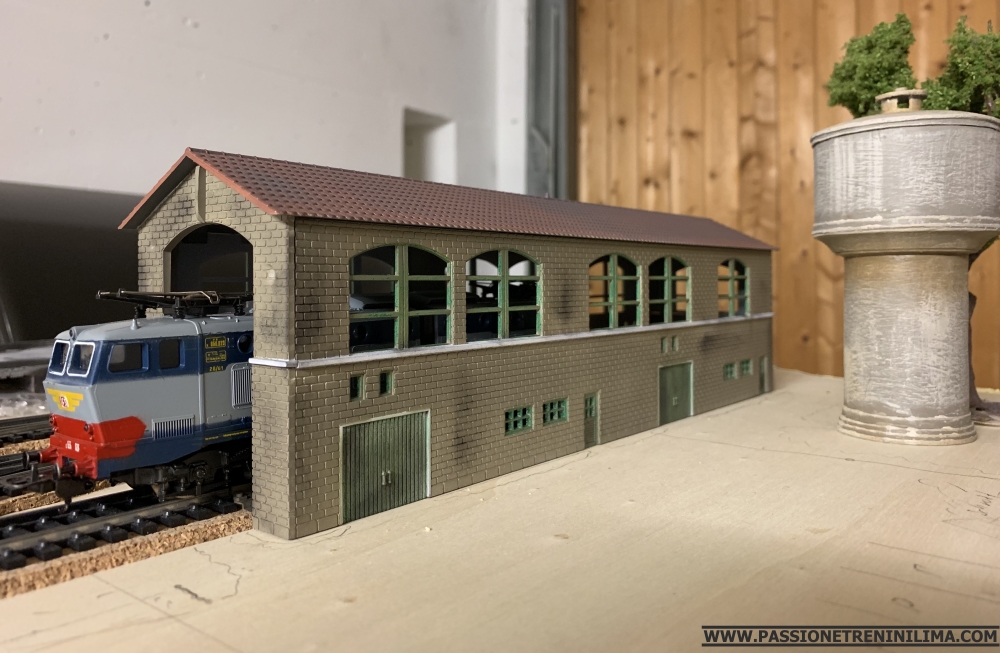 Christoph
#60
RE: Lima Nord Module - Tracks, Buildings, Landscape
von
Tartaruga
23.08.2019 13:18
Hello everybody

Right now I'm working on the modules almost every evening at all sorts of areas. Although
it still looks empty, it takes on more and more shape.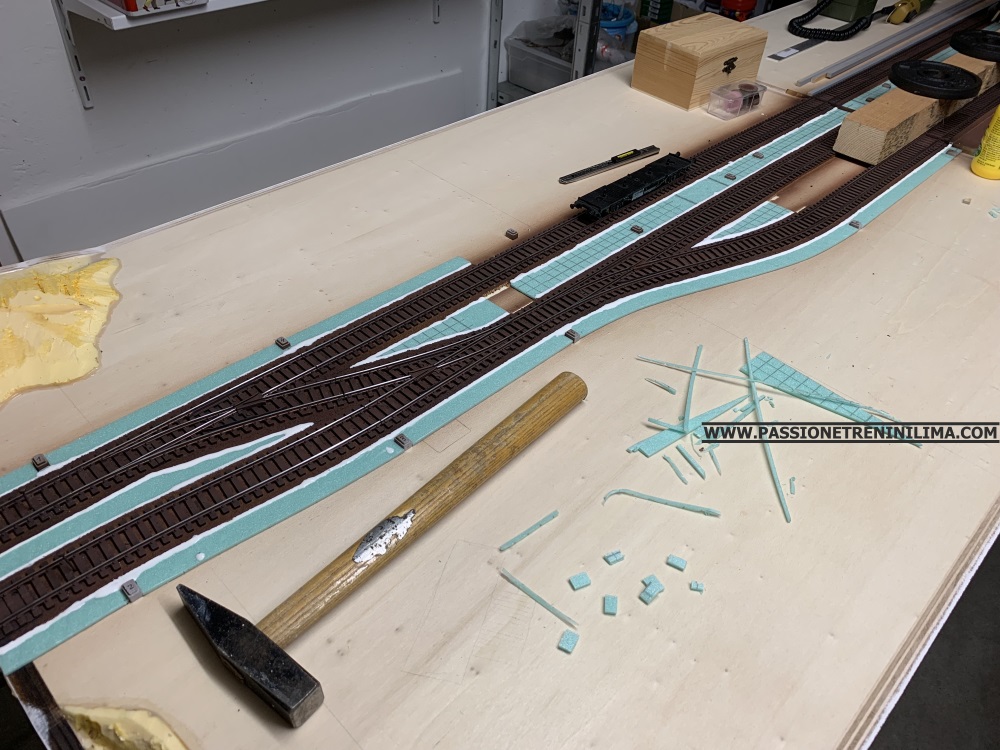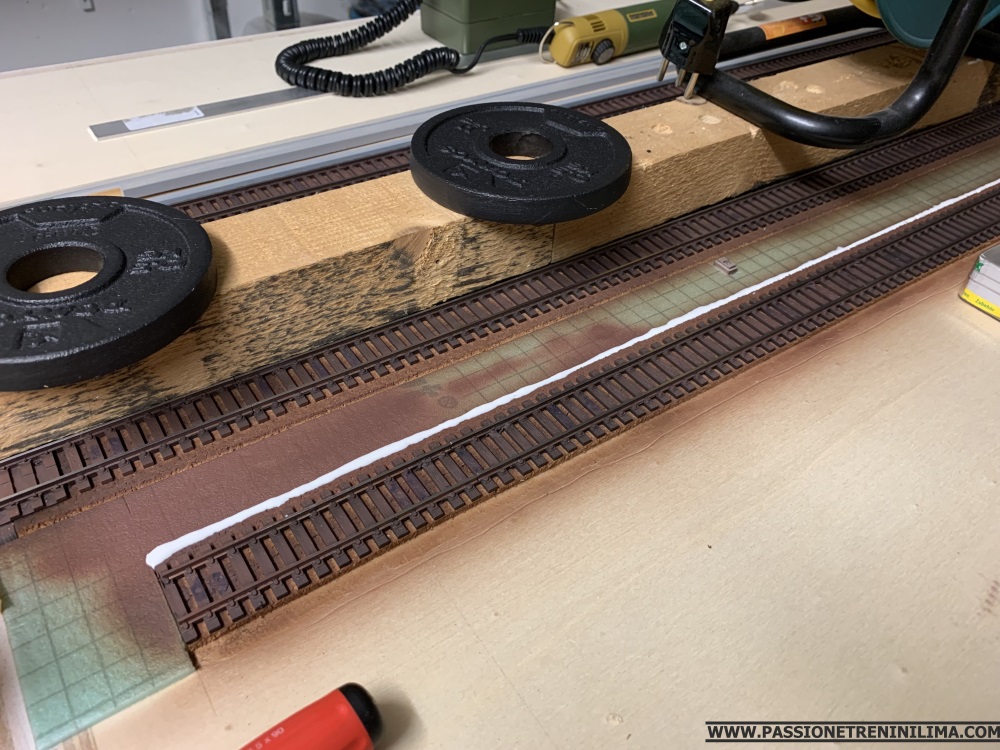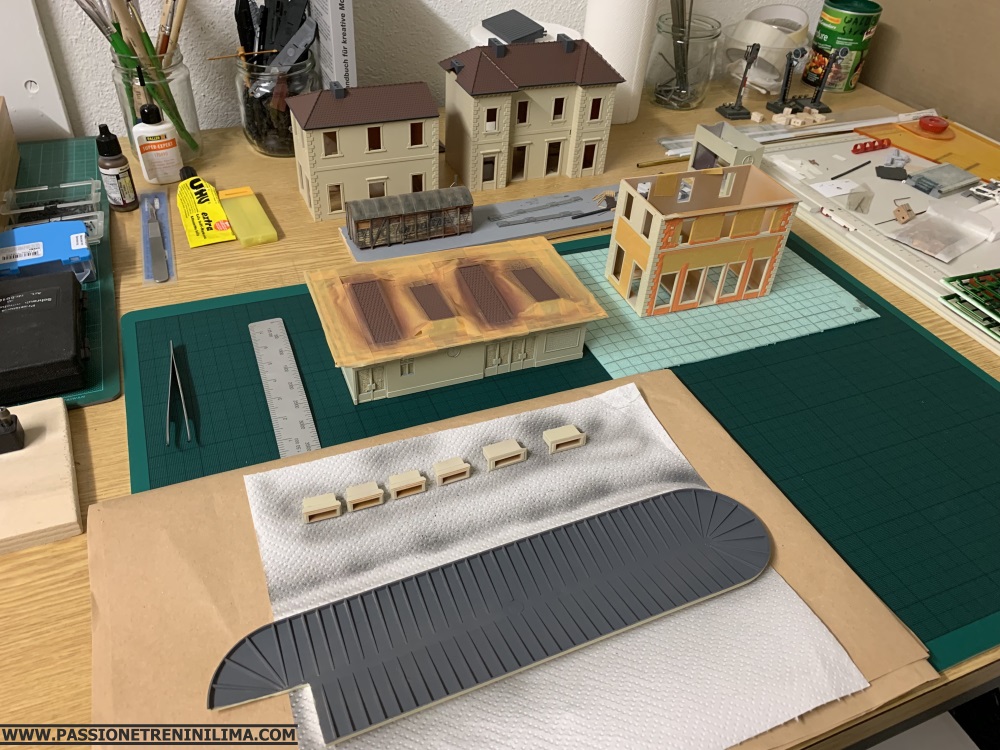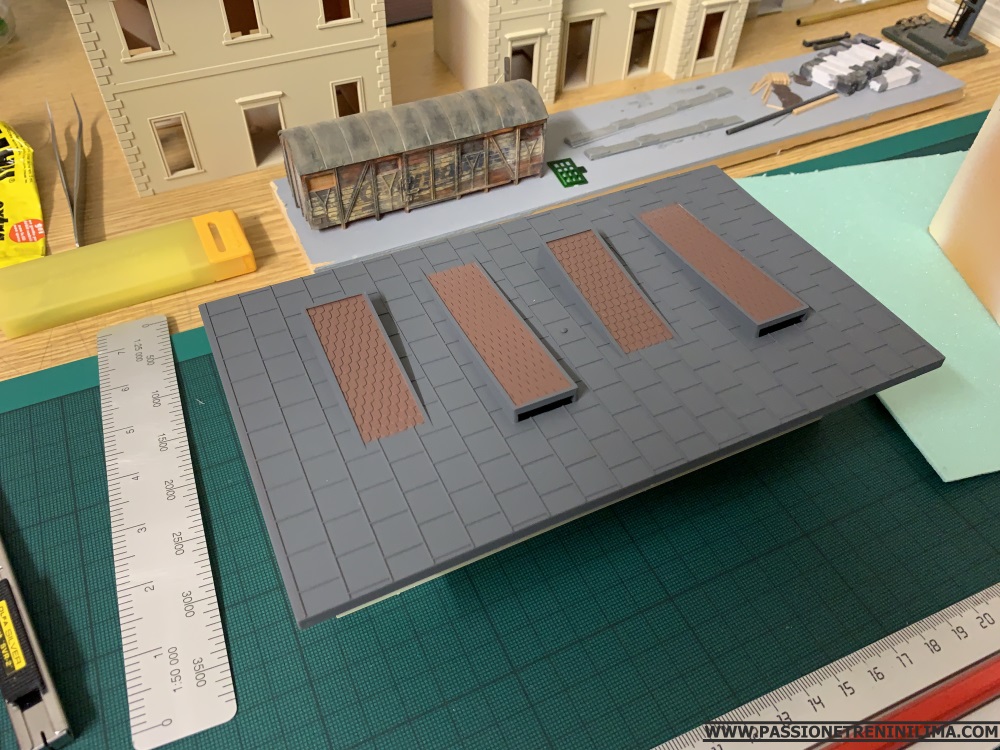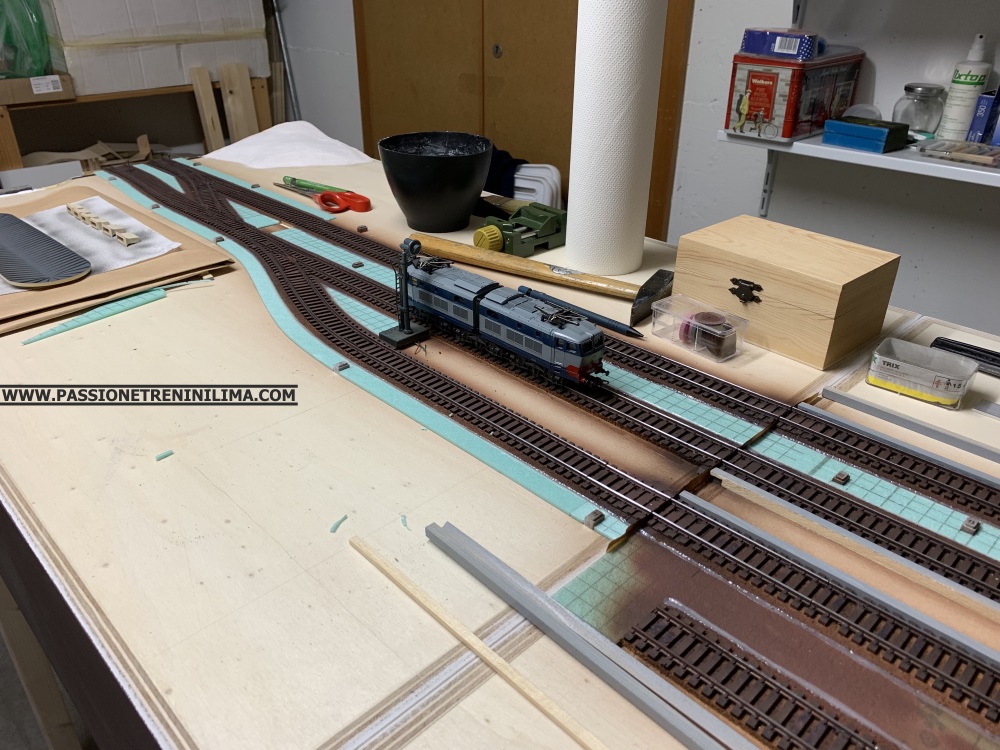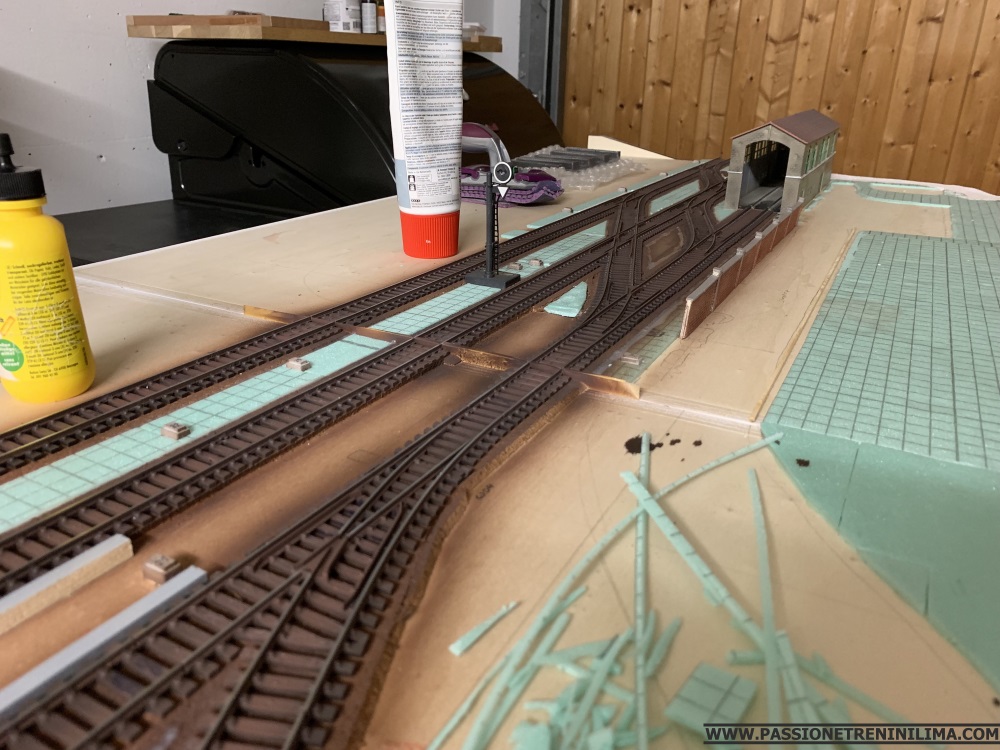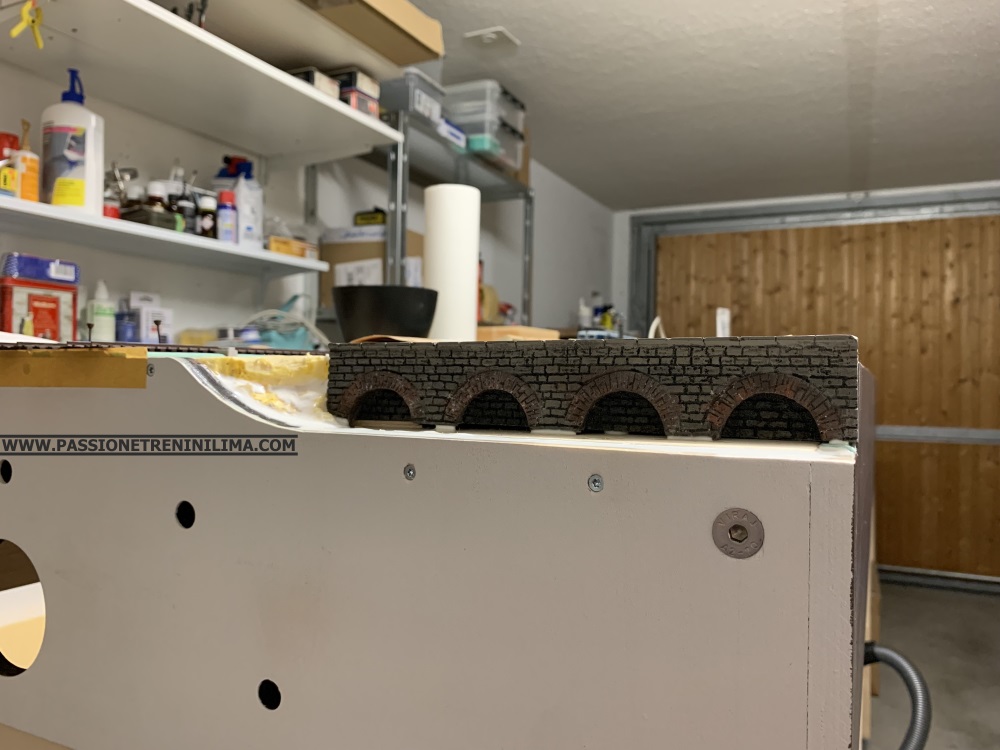 Christoph